Out of Stock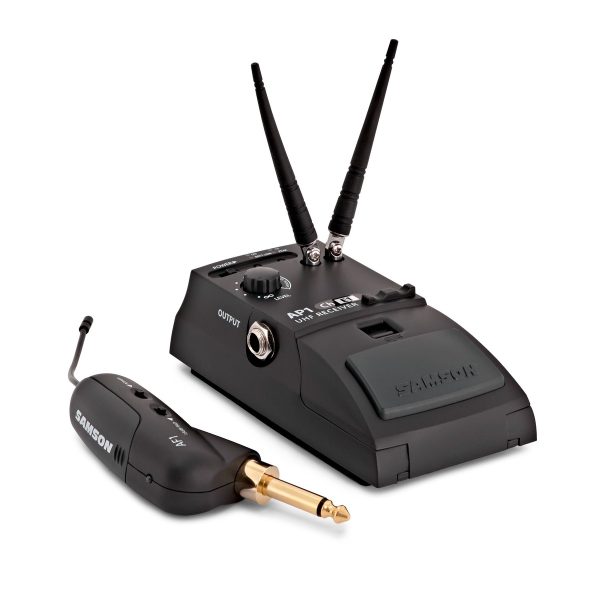 Samson AirLine UHF Wireless System for Guitar (B-Stock)
Display box included (looks good, no tatter), transmitter and receiver (tip of antennas are chipped) included, no cables and power adapter (supposed to have 12v but
can use ad-19E as substitute), batteries removed to prevent leakage
Out of stock
Description
B-Stock FAQ
Q1: What are B-Stocks?
B-Stocks, sometimes referred to as secondhand or pre-owned items, are items that have been previously owned and are being resold. They may have had previous owners but are still in a condition that makes them suitable for further use.
Q2: Why should I consider buying used products?
Buying used products can be a cost-effective and environmentally friendly choice. It often allows you to find high-quality items at a lower price than buying new. Additionally, it reduces waste and promotes recycling.
Q3: Are used products in good condition?
The condition of used products can vary, and it depends on factors such as how well the previous owner maintained the item. Sellers typically inspect and test used products to ensure they are in working order and provide accurate descriptions of their condition.
Q4: How do I know the condition of a used product I'm interested in?
We provide detailed descriptions and often include information about any defects, wear and tear, or cosmetic issues with the product. Be sure to read the product description thoroughly to understand the condition.
Q5: What if I'm not satisfied with a used product I purchase?
The return policy for used products varies by seller. Be sure to review the seller's return policy and contact them directly if you encounter any issues with your purchase.
Q6: Do used products come with warranties?
Some used products may come with limited warranties provided by the seller. Check the product description to see if a warranty is included. However, not all used products come with warranties.
Q7: How are used products priced?
The price of a used product is determined by factors like its condition, demand, market value, and the seller's pricing strategy. It may be significantly lower than the original retail price.